UK tripod maker 3 Legged Thing has launched its new camera bag line, Morally Toxic, in Australia.
The name of the bags comes from two ideas. The first, "morally", is due to the fact that the company "strives to achieve the highest standards, while ensuring that working conditions in our partner factories reflect our values, and that workers are treated. respectfully and have the appropriate tools and safety equipment. to do their job. "
In addition, the bags use tessellation patterns to minimize waste and waste and the company recycles all clippings. The bags are made with minimal plastic content and where possible use recycled ocean plastics.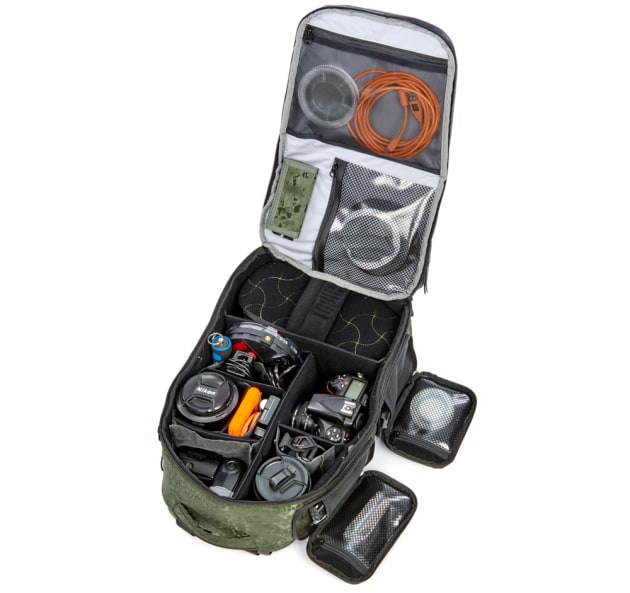 The "toxic" in the title comes from the company's desire to "refuse to bow to the tired, unimaginative, corporate and drab products that have flooded our industry for decades."
"Why should a camera bag look like a camera bag? Because that's how it's always been done? genres, colors and cultures, "the company said.
At launch, two bags are available in Australia, Valkyrie, a backpack designed for professional or avid photographers and Wraith, a camera messenger bag.
Both bags share a number of innovations, including a "frog" pocket, a water-resistant wet / dry pocket that allows users to store wet clothes away from electronic devices. Inside, both bags also use pocket dividers, built-in pockets that provide space for clothes, cables, filters, and other small items.
Valkyrie
In addition to the "frog" pocket and pocket dividers, Valkyrie has a dual laptop and tablet pocket on the front of the bag. It is available in 2 sizes (20L / 25L) and 3 colors – Onyx, Emerald and Sapphire. In addition to space for camera gear, Valkyrie also includes a dedicated protective laptop and tablet pocket, straps for carrying a tripod, a secret pocket for valuables and a beverage bottle pocket.
Morally Toxic's tripod attachment means users will be able to put down their bag without having to remove the tripod to do so. When you don't need a tripod, the mounting straps can be stored in their own dedicated pockets.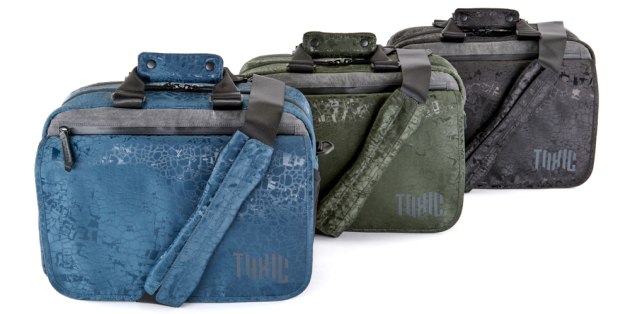 Spectrum
Wraith, the company's camera messenger bag, comes in 2 sizes (15L / 20L) and 3 colors – Onyx, Emerald and Sapphire. In addition to photo equipment, users can also use Wraith to carry a laptop or tablet, a drink bottle, pens, notebooks, and essentials. It also features Toxic's water-resistant "Frog" wet-dry pocket and pocket dividers.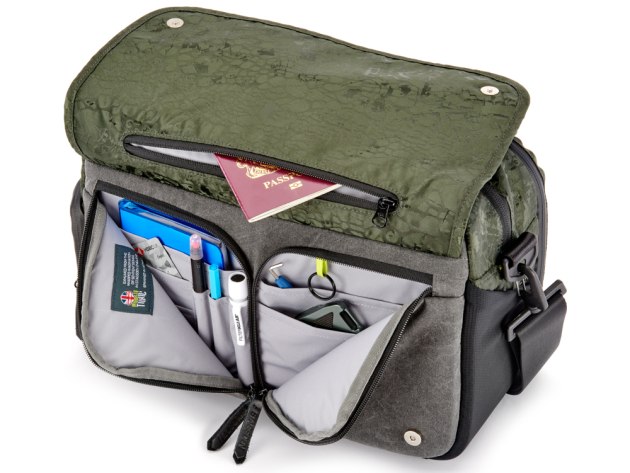 Pricing and availability
Morally Toxic's Valkyrie starts at AUD $ 619 for the medium size and AUD $ 649 for the large, and Wraith $ 449 and $ 499 for the medium and large size, respectively. You can find out more about the new bags through the local Blonde Robot distributor.