Content of the article
Richard Beland was on the verge of a career in Sarnia's Chemical Valley when he took a different path.
Content of the article
Growing up along Lake Huron near Sarnia in pre-digital times, he enjoyed listening to rock music on FM radio, going to concerts with friends, and reading about rock heroes in music magazines.
"There was no internet. There was no Spotify. There was no satellite radio," he said. "If you wanted to listen to music, you had to listen WRIF, WLLZ – ​​anything from Detroit."
It was also the town where Beland and his friends most often traveled as teenagers to see shows by Aerosmith, Rush, Robert Plant and others.
"Detroit was an hour away, so it was really easy for us," he said. "As soon as everyone got their driver's license, we were off."
He also went to the DeSena variety store in Bright's Grove to buy music magazines.
"I would see photographers like Annie Leibovitz, and Lynn Goldsmith, and Bob Gruen, and Mick Rock," Beland said. "I was looking and thinking, 'Who's doing this? How do you get this job? It has to be the coolest job in the whole world.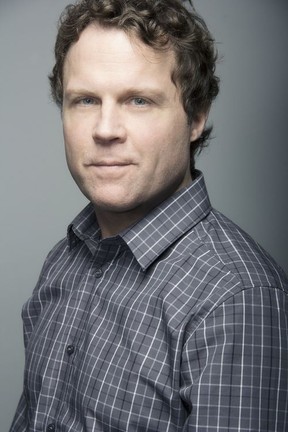 He remembers sitting in that room in the late 1980s looking at pictures he had taken at concerts and realizing he was looking at his own pictures rather than someone else's. else in a magazine.
"I think it just started to coalesce," Beland said.
But like many people who grew up in Sarnia at the time, "I was destined to work in Chemical Valley," he said.
He went to the old St. Clair High School and then to college to study mechanical engineering with the goal of getting a job at one of the refineries or chemical plants in and around his hometown.
Content of the article
But after graduating from that program, Beland said he realized, "I hadn't finished school and wanted to try something different.
Beland went to Fanshawe College London to study photography and a different future began to take shape as he took pictures for the school newspaper.
"They let me go to Toronto and shoot concerts," he said.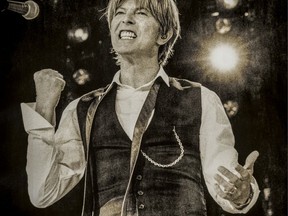 He graduated in 1994 and moved to Toronto, where he began knocking on the doors of every record company and music magazine he could find.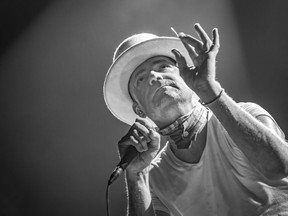 "I started getting more and more work and bigger jobs and I started traveling, and I ended up locking myself in with the Tragically Hip," Beland said. "For a very long time it was the most important thing I ever had, and I did the same with Nickelback."
He photographed the Tragically Hip and its late frontman, Gord Downie, for several years, earning him a Juno nomination for photos he took for one of Downie's solo albums.
"Once you step into that inner circle. . . other bands see it," Beland said.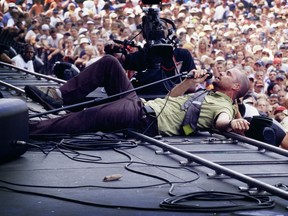 Ten years ago, Lambton College approached Beland to create a photography program for the Sarnia school, and in 2012 he was hired as an instructor and program coordinator.
"It seemed like an amazing opportunity," he said.
He had young children at the time, so the family moved from Toronto to the Sarnia area.
"I can still be creative, but I can share the stories. I can share the skills I've learned and developed over the years," Beland said.
Content of the article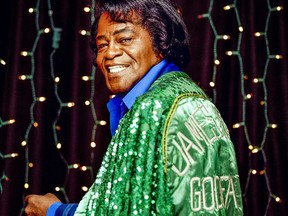 He found he enjoyed teaching, and he still shoots concerts as an in-house music photographer at the Niagara Fallsview Casino Resort.
Our Immortal Stars, a retrospective exhibition of 55 photographs by Beland, opens Friday at 6:30 p.m. at the International Symphony Orchestra's ISObar in downtown Sarnia and runs there until Sept. 5.
Symphony executive director Anthony Wing said he believed the work of just a few rock music photographers could be considered an art form.
"Richard, he's one of the few Canadians who fits comfortably into this role," Wing said. "He elevates it to an art."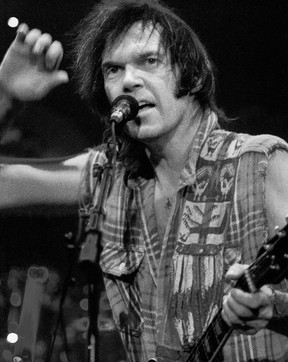 This will only be the second art exhibit and first solo art exhibit at the Symphony Orchestra's ISObar Gallery downtown. The exhibition is visible on weekdays from 9 a.m. to 4 p.m. and on weekends by appointment.
As part of this week's First Friday events downtown, Sarnia musician Mike Stevens will interview Beland at the opening.
In addition, string musicians from the orchestra and from Wing, on the piano, will perform songs chosen by some of the musicians whose images are in the show.
Curiously, after three decades of photographing over 3,000 concerts, this is the first exhibition of Beland's work in his hometown.
"Because I lived in Toronto for so long, I never really thought about it until Anthony from ISO came to see me," Beland said.
The idea fits with an exhibition Beland had this spring at the Liss Gallery in Toronto.
Content of the article
When Wing first brought up the idea of ​​a career retrospective, "those words scared the crap out of me," Beland said.
"I was a little worried about how I could eliminate so many gigs, so many photo shoots and so many musicians."
Beland said Wing and the Toronto gallery helped him narrow down which images to include.
"It was a little overwhelming," but "it was a fun process," he said.
The first photos are of Jerry Garcia and Tom Petty from July 4, 1986.
The exhibit also includes U2, members of the Rolling Stones, Lou Reed, the Tragically Hip, Ozzy Osbourne, AC/DC, Roger Waters and others, including a portrait of Robert Plant taken in 2008 in Toronto.
"When I was in high school, Led Zeppelin was my favorite band," Beland said.
"I met him several times. He is super nice.