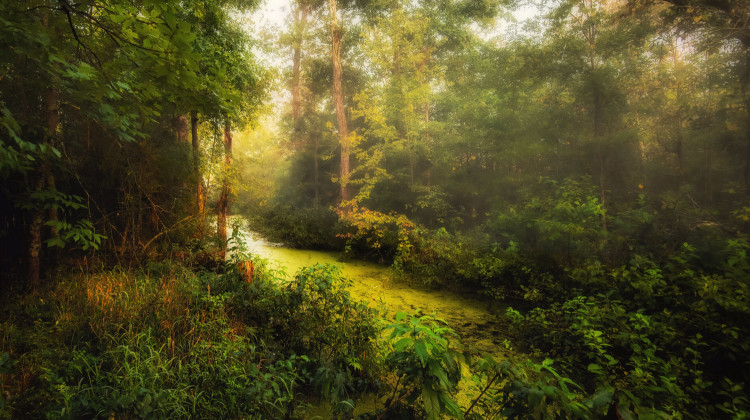 Visitors passing through Indianapolis International Airport can experience Hoosier's landscapes and wildlife through a new photography exhibit.
Caity Withers is the Arts Program and Marketing Specialist for the Indianapolis Airport Authority.
She said the Indiana, Naturally exhibit features more than 50 photos by 33 photographers whose work was selected from more than 700 submissions in a statewide competition.
"They range from professional adult photographers to young amateurs, so there is a very wide range. These are great photos all taken here in the state, "Withers said.
The exhibit is part of a larger and ongoing cultural collaboration between the Indianapolis Airport Authority and the Arts Council of Indianapolis. It is also a partnership with the Indiana section of The Nature Conservancy.
The exhibition will be on view until December 2021.
The Nature Conservancy also organizes a "People's Choice" contest on his Facebook page in connection with the exhibition. Done as a tournament, voters will narrow the field to more than 50 photos week by week, until the two most popular images collide. The number of "likes" and "shares" will determine the winners.
Landscapes ranged from backyards to city and national parks to nature reserves, and subjects included plant life and wildlife. Traditional photography and artistic interpretations are included in the exhibition.
"Indiana has so many great natural areas, and we're happy to see TNC places like Kankakee Sands so well represented," said Larry Clemens, director of the Indiana chapter of The Nature Conservancy. "Through this exhibit, we hope visitors to Indiana, as well as Hoosiers, will further appreciate the natural beauty of our state."
Click on here to see the award-winning photos in Indiana, of course.
Contact WFYI Morning Edition presenter and reporter Taylor Bennett at [email protected] Follow on Twitter: @ TaylorB2213.