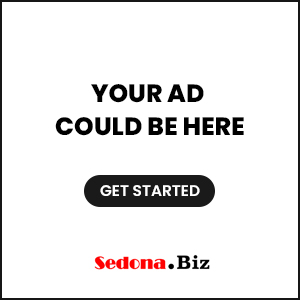 …and the new one is a flying Greenhead Mallard that looks like the one that passed Corky and I on a flight home from the Grand Canyon the day we were just flying home to Sedona at 10,000′…we We were flying at about 50 to 60 knots and this green head passed us on the starboard side about 15 feet from the wingtip. Creatures that fly and the machines we fly in are always at the top of my list of amazing things.
Below is an early fall photo of the west ridgeline of the San Francisco peaks…no snow and lots of greenery. On the left side of the photo is Humphreys Peak which at 12,637′ is the highest point in the state of Arizona… I was at just over 12,000′ when I took this photo. Agassiz Peak is just to the right of the picture and you can see part of Snowbowl. The triangle-shaped peak to the right behind the western ridge line is Fremont Peak and to the left is Doyle Peak. You can see the trail up the ridge line to Humphreys Peak. The Sunset Crater is roughly in the center and it looks like we have weak anti-dusk rays coming down near the center. There are 75 major avalanche zones on the peaks, so it's good to be careful whenever you hike there. A map of avalanche zones is available by clicking here.
In the weekend for me and what a wonderful it will be with my youngest daughter here for a week long visit…lots of places to see and do. Keep breathing and smiling… life is such a precious gift so enjoy it while you have it!
Cheers,
Ted
So each to his own wish, and for me,
I sit tonight and wait
To find the answers to my soul within me,
And in the beauty of the sky and the sea.
excerpt from I sit and Wait by Max Ehrmann
###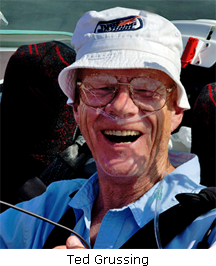 The easiest way to reach Mr. Grussing is by email: [email protected]
In addition to photography sales already taken Ted does special shots for clients on request and also does air to air photography for those who want pictures of their planes in flight. All special photography sessions are billed on an hourly basis.
Ted also runs one-on-one workshops for those who want to learn the techniques he uses. By special arrangement, Ted will run one-on-one aerial photography workshops which will include real photo shoots in the air.