Ten years ago, wedding photography in Nepal was nothing like what it is today. Weddings were usually captured either by a local photographer from a local photo studio or by friends with cameras.
In such a scene, Sampurna Manandhar founded Fotopasal in 2011. Although the company is now one of the most sought-after service providers for wedding photography, Manandhar had no specific plan for wedding photography then. marriage. This "accidental" development of the business mirrors the surge of wedding photography as a business in Nepal.
Set a standard
Manoj Shrestha, Executive Director and Senior Cinematographer at Fotopasal, says, "Fotopasal was not a planned effort. Sampurna dai covered some weddings on his own, and that's how it all started. Soon his friend Buddha Singh Maharjan, who used to do photo shoots of models in a magazine, joined him.
Shrestha says the duo aimed to take wedding photography to the next level.
"Sampurna dai used to share his experience on wedding coverage. He said photographers were not treated with respect at the wedding.
In an effort to change that and standardize the standard of wedding photography, the duo named their business and marketed the creation of their Facebook page in 2013.
"Everyone considered it a bad business decision at the time," says Shrestha. But, the demand gradually increased and Jeena Manandhar joined the team to take care of the editing. Over the years, the team has gradually acquired the wedding photography market in Nepal.
In 2014, Manoj Shrestha joined the team and presented plans to do promos, short videos and music videos also for weddings. "It was only after that we really started Fotopasal's official journey by setting up our office," he says, "it's been about nine years since then. Before that, we used to meet clients at outside, either in a restaurant or elsewhere. We used to outsource the videographers, but today we have a team of staff.
In the wings
Manandhar and Shrestha worked together for an ISP for four years. "While I was working there, Sampurna dai and I bought cameras, after which we would go out at night and click pictures. We used to always carry our camera when coming to the office. has become a daily routine.
Then one of their colleagues offered both a job to cover his friend's wedding and reception. And, they did it jointly, receiving Rs 8,000 as rumeneration. But, almost a decade later, the company is charging Rs 60,000 to Rs 100,000 for an event.
"After this friend's mission, I got busy with my work and couldn't continue photographing. However, I used to do videography sporadically as a hobby," Shrestha shares, "But, Sampurna dai continued wedding photography.
One day when Shrestha was showing some of her works, Manandhar asked if they could also make similar short videos of the wedding events. "The first wedding video we made was for a wealthy family, and we got really good feedback," says Shrestha.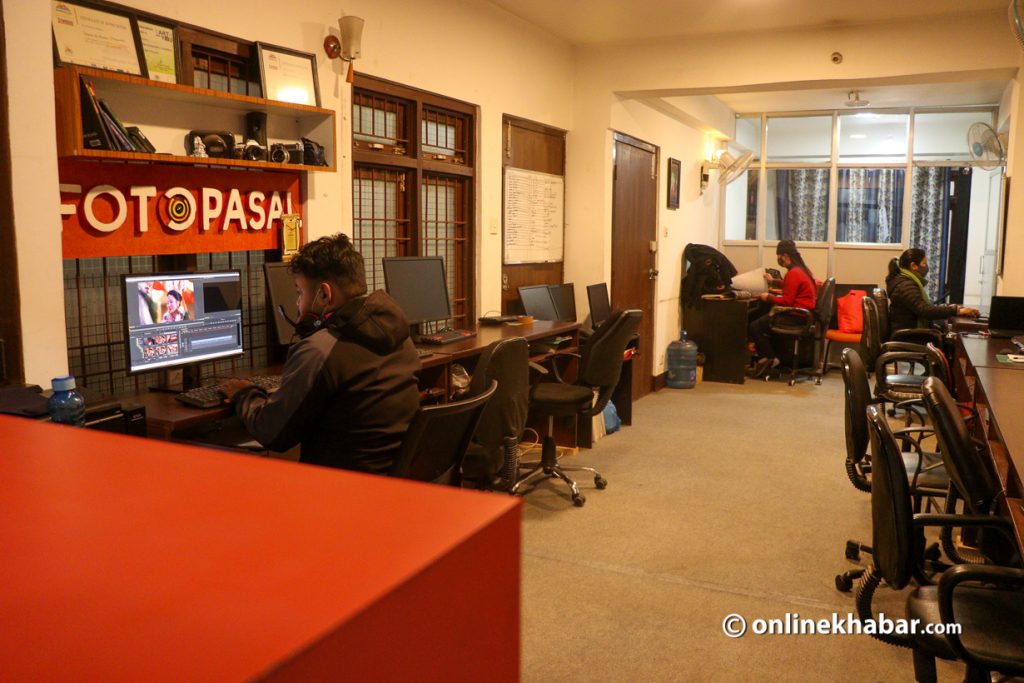 "At first, we had a hard time getting this concept (to do additional videos) understood, especially to older generations. They weren't happy with the photo shoots and especially the short wedding videos, and they were complaining that was too short.
To make people understand their vision of standardized wedding photography, they used to show them sample photos from promotional photo shoots they had done before. Gradually, this problem disappeared, according to Shrestha.
Establish a big name
Fotopasal initially did not have the capacity to cover more than one event per day. After Buddha joined the team, Fotopasal grew enough to hold two weddings per day, and currently it can hold six to eight weddings per day.
"We had no idea Fotopasal would reach this height when we started this. We credit word of mouth from our customers for this immense growth," says Shrestha.
He remembers that when they wanted to go upmarket, they approached good photographers, but they refused because they doubted its durability. But, the same photographers are in the wedding photography business today.
"Sampurna dai worked at two other locations and wedding photography was only his hobby initially. After the business grew enough to provide him with security, he quit the other two jobs," Shrestha recounts, "He started with limited resources which included a camera, two lenses, a flash and a flash, but great passion and great vision.
While Fotopasal can normally host more than six to eight weddings a day, the highest number of weddings covered in one day was 19. "But then we realized we needed to focus more on maintaining the quality. Therefore, we limit ourselves to organizing six to eight weddings a day," he shares.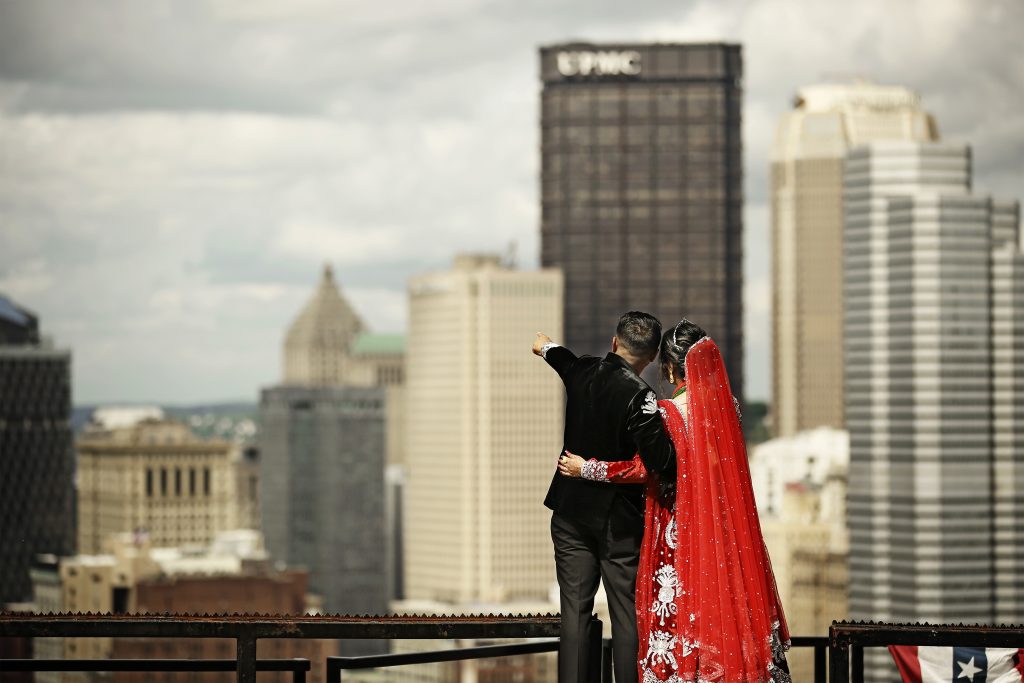 The company also makes documentaries, music videos, promotional videos and provides other event photography services. Nevertheless, her major identity is wedding photography.
Fotopasal has extensively provided its services not only in Kathmandu but also in Chitwan, Pokhara and Biratnagar. "We are the same four people in the core team of Fotopasal till date. But, currently, Sampurna and Jeena Manandhars are in the United States and have been running Fotopasal outlets in the United States for seven years. Plus, we have 19 employees, including five photographers, four videographers and editors, and a receptionist.
Fotopasal soon plans to establish another outlet in Australia to serve the needs of the Nepalese living there.